Helping Middle Schoolers Become Global Citizens
The University of Illinois College of Education invites middle school classrooms globally to collaborate with IGlobal, a club activity for middle school students that provides free online curricular materials and teaching support to supplement global education initiatives and to serve as a pipeline for challenging, globally focused secondary (high) school coursework and activities. The materials are designed to provide familiarity with the UN Sustainable Development Goals, opportunities for collaboration in global English, meaningful and engaging activities during which students meet and collaborate with their peers worldwide. For more information, contact Dr. Allison Witt awitt1@illinois.edu.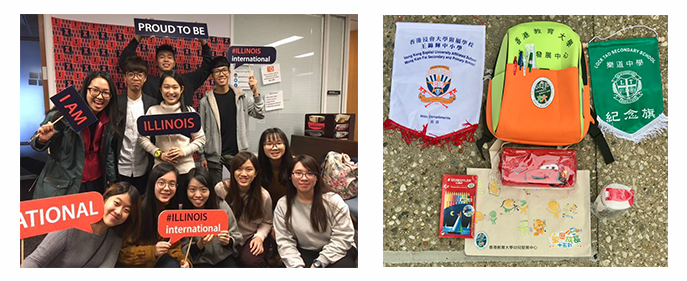 Materials supporting content areas such as STEAM, language/cultural exchange
• Content by University faculty and area studies experts targeted to various school schedules in all time zones
• Opportunity for students to develop and demonstrate increased global competency and familiarity with the UN SDGs
• Certificate and virtual or in person recognition ceremony from University of Illinois upon completion of summative project
* Funded by US Department of Education Title VI National Resource Center
Undergraduates may participate in the iGlobal program for virtual study abroad and internship credit.
APPLY IGLOBAL VIRTUAL STUDY ABROAD INTERNSHIP ›
Questions? Contact our office.
Office of International Programs
College of Education
1310 S. 6th Street
Champaign, IL 61820