EPOL professor inducted into International Adult and Continuing Education Hall of Fame
by Christy Kim / Dec 11, 2013
Ronald Jacobs, professor of human resource development in Edu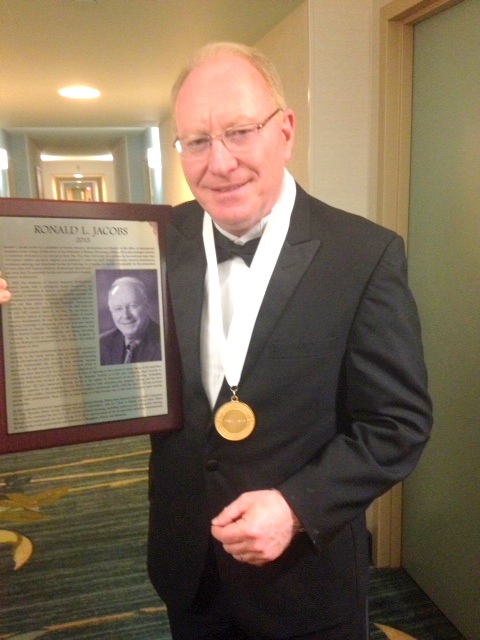 cation Policy, Organization and Leadership, and director of the office of international programs at the College of Education, has been inducted into the International Adult and Continuing Education Hall of Fame at the University of Oklahoma College of Continuing Education.
Along with 13 other inductees, Jacobs received this honor for his distinguished contributions to the field of adult and continuing education, serving as a connector between educational resources and learners.
"The Hall of Fame celebrates exemplary scholars and practitioners who have made monumental contributions to the field of adult and continuing education," said James Pappas, executive director of the Hall of Fame. "They have many accomplishments and have become role models for future generations."
Jacobs' research and work on formal learning in the workplace produced a new training approach for the human resource development field: the structured on-the-job training (S-OJT). First introduced in a research article in 1987, Jacobs has continued to produce scholarly work about S-OJT and the importance of active learning. Today, S-OJT and similar techniques have become one of the most frequently used training approaches for organizations, influencing companies such as Apple Inc., GM, and Hyundai-Kia Motor Company.
Inductees were formally admitted into the Hall of Fame at the 19th Annual Sloan Consortium International Conference on Online Learning, held November 19 in Lake Buena Vista, Fla.