Identity, language, power, and agency emerge as key commonalities in how children learn at Global Perspectives conference
by Sal Nudo and Anne Haas Dyson / Apr 9, 2014
The stories of young children from several continents were related by professors from all over the world at an April College of Education conference called "Global Perspectives on Childhoods and Composing: The Interplay of Child Cultures, Schooling, and Literacy."
The public event was funded by a Spencer Foundation grant to Professor Anne Haas Dyson, an expert in the area of social and cultural processes of schooling and literacy in the Department of Education Policy, Organization and Leadership. It was the culmination of a working conference held the previous four days in which participants presented case studies from Kenya, Mexico, England, India, Indonesia, and Australia.
The international group of scholars, students, and faculty members gathered to compare narratives based on qualitative studies of children starting school and examine what written languages mean for children. The professors provided excerpts from the case studies and explanations on how they related to issues that are important to educators who work with children worldwide.
"We looked for themes that unite us," said Dyson. "Kids need to play, they need other children, and they need to feel like school makes sense to them."
Common themes were established across the case studies, such as the mismatch between children's home languages and the official school language. Another had to do with a highly structured curriculum that limited the space for children to explore or use composing for purposes that made sense to them. A final commonality had to do with children's cultural resources that had no official space in school.
Dr. Esther Mukewa Lisanza of the University of North Carolina portrayed language issues by illustrating how her case-study child, one of 89 children in a Kenyan village first grade, smuggled songs in Kamba—a local language banned by school in the interest of promoting English—into the classroom.
Dr. Iliana Reyes of the University of Arizona illustrated the dominance of Spanish—not English—in the life of her case study child, whose heritage language was an indigenous one with Aztec roots spoken in a community outside Mexico City.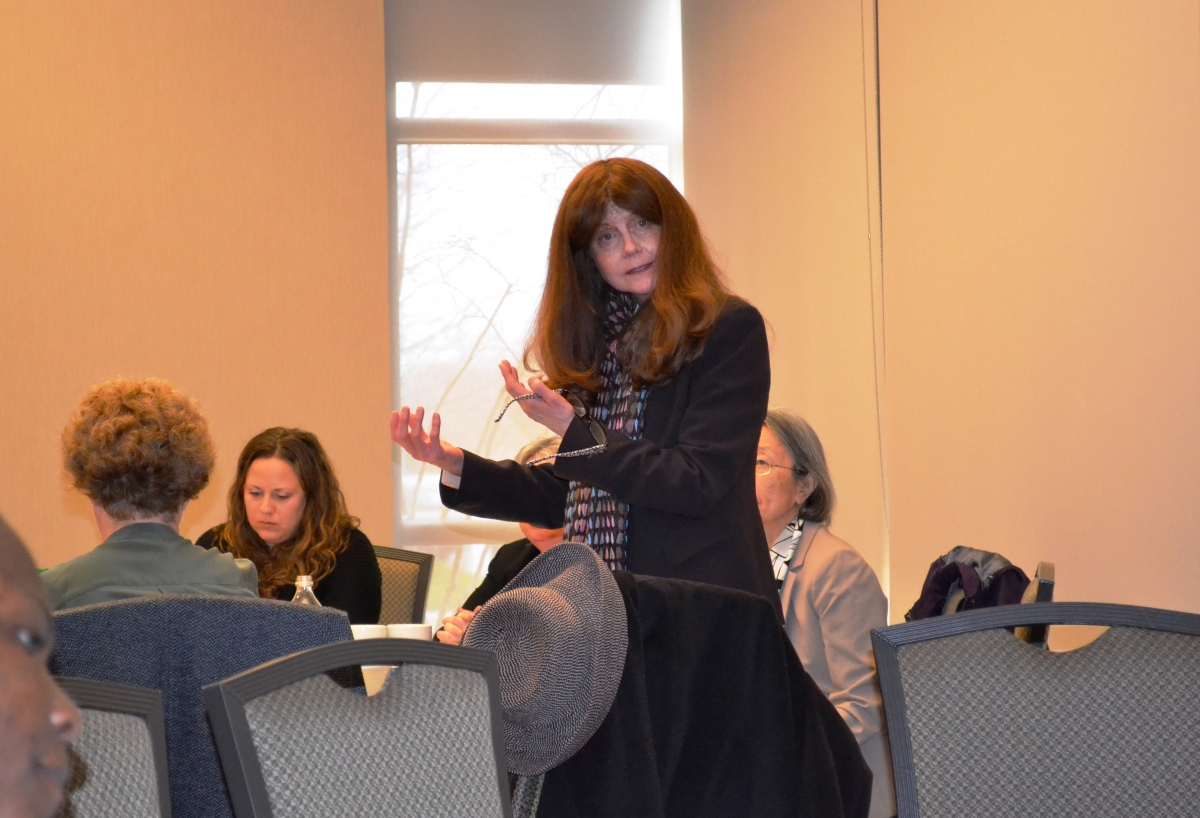 Agency was the central theme in the life of the child in the case-study presented by Jackie Marsh of the University of Sheffield. Often uninterested in school, he handled himself well when teachers gave him space to use resources such as YouTube. Marsh said that people tend to denigrate children for the way they immerse themselves in commercial cultures, often seeing them as helpless in the face of globalized companies that have something to sell. Marsh said toys, Legos, and a whole range of electronic resources can be useful learning tools. Her subject was able to infuse his knowledge of superheroes into his writing.
Dr. Urvashi Sahni's work in a rural Indian village highlighted cultural resources. The children's knowledge of everyday life had no role in their writing instruction until Sahni provided space for story and imagination. Her case-study child found it possible to imagine herself as the equal of her higher caste teachers, who invited her for tea in her narrative. Shared by project consultant Professor Emeritus Peggy Miller, since Sahni could not attend, Sahni used drama and story to empower girls in Indian schools. She showed a video produced by older girls, which illustrated their desire for boys to help with house work so that they too could study.
Following the presentations, Dyson said she hoped those in the crowd were now more curious about the children in their own lives. She said it's important to create space for children so that they can learn freely—and it's crucial to continue that philosophy beyond childhood. Unfortunately, she said, no magic words exist to make everyone well-adjusted beings from kindergarten onward.
"As people, we face different challenges. We find different meaningful resources as we grow up. We all need mentors, people who help us make sense of it, help the individual child, and help the collective in which the child is going to belong," Dyson said.
Regina Carter, a graduate student studying educational policy, said she gained insight from the personalized worlds of children everywhere.
"It puts it in a certain focus of the child, not necessarily what institutions think are important, but what is central and what's in the heads of the children," Carter said.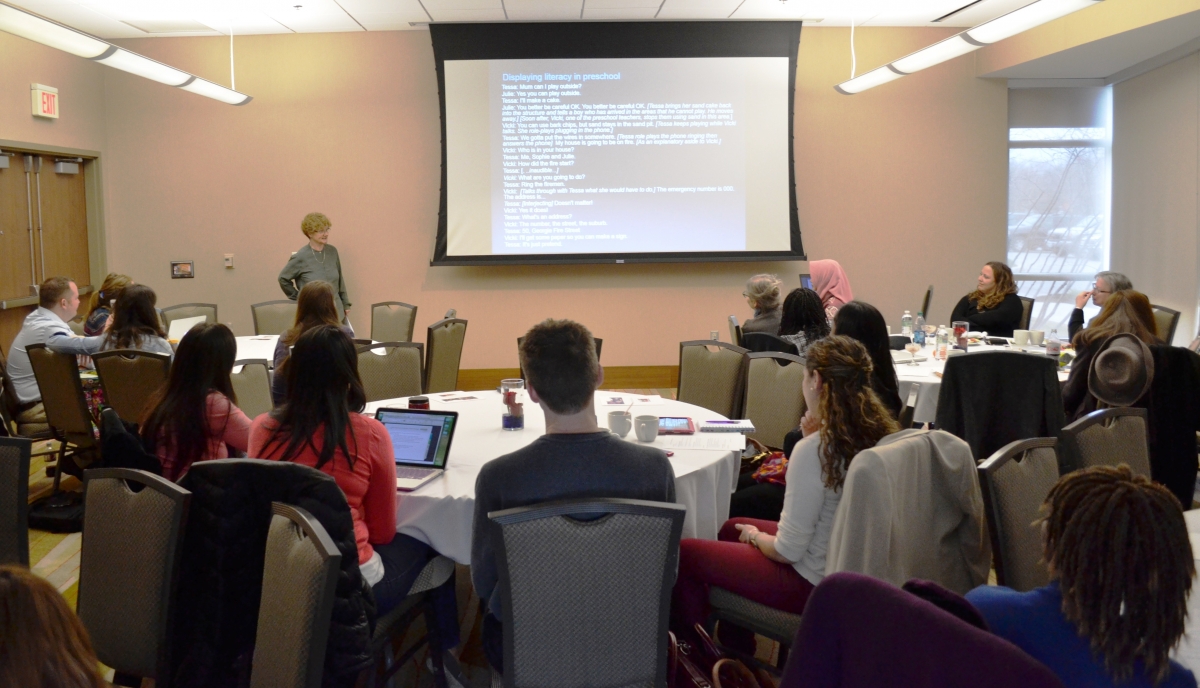 Dyson plans to release a book that will highlight all eight case studies from the conference and examine how themes such as identity, language, power, and agency play out in each of the findings.
Dyson, who believes that regimented education is stifling and primarily imposed upon low-income children, said people can't build on what they don't know, only on what they know. Her book, she said, will demonstrate this.
"Across the cases you see that there has been more space in preschool and that the world gets very narrow when you enter into the public school. And it's getting increasingly so," Dyson said.


See a list of future events happening at the College of Education.