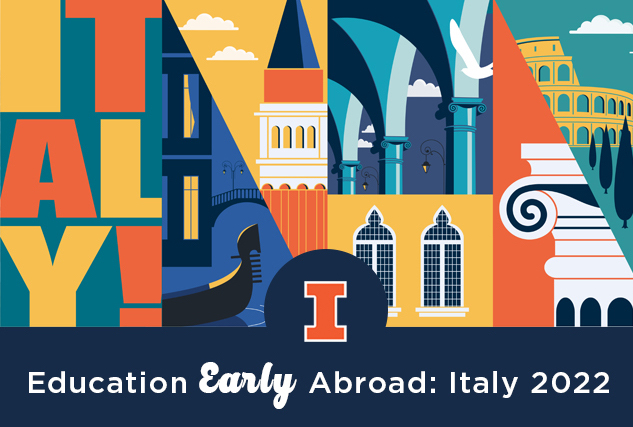 Featured: Education Early Abroad Webinar Series
We're doing something new!
For the first time ever, we are offering admitted first-year students an eight-week pre-college program that culminates with two weeks in Italy.
During the summer of 2022, before you begin your fall semester at the University of Illinois Urbana-Champaign, you will:
participate in an online, credited course;
spend three days on campus; then,
travel to Italy for two weeks of field work experience in Montessori and Reggio Emilia classrooms
How does it work?
First, you need to apply to the College of Education at the University of Illinois Urbana-Champaign for Fall 2022. If admitted, you are eligible to enroll for acceptance in the Education Early Abroad program. There are a limited number of spots so apply, accept, and register early!
For now, sign up for a free webinar to learn more about the new program:

Tuesday, September 7, 2021, 6 - 7pm
Wednesday, October 13, 2021, 6 - 7pm
Thursday, November 4, 2021, 6 - 7pm
October 20-24, 2021 (Completely Virtual!)